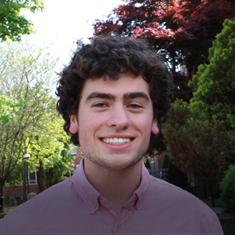 Sussex County Community College (SCCC) offers the Educational Opportunity Fund (EOF) for students needing additional assistance with their College education.
The EOF program at Sussex is designed to meet the educational and financial needs of students whose economic background makes it difficult for them to pursue a college education and who may be ready for college but need assistance boosting their academic grades. The Program focuses on the academic development of eligible students through workshops and campus support that provides academic reinforcement, self-development, and career development activities. These activities ensure the growth of skills and strategies needed for academic success. 
"I had no plans to go to college after I graduated from high school. I found out about the EOF program from my high school where I met with advisors from Sussex who explained the benefits of the program. I wasn't sure about the program at first, but I became more interested after I learned about the many services that were offered," stated EOF student Ricky Marienthal. "The support system and staff in the EOF program are amazing, they led me on a great path."
During the course of their education, efforts are also made to increase confidence, develop social skills and broaden horizons. This program makes higher education possible for students who are eager to learn by exposing them to academic/co-curricular experiences.
"I am very proud of our students as I watch them overcome adversity in order to achieve their ultimate goal of obtaining a degree," stated Ann Bruno, EOF coordinator. "Many of our students would be denied the benefit of a college education if not for EOF and its comprehensive approach to student success."
To find out more about the EOF Program offered at Sussex, contact Ann Bruno, EOF Coordinator, at abruno@sussex.edu or call 973.300.2347.
Pictured:  EOF student, Ricky Marienthal benefits from the EOF program at Sussex