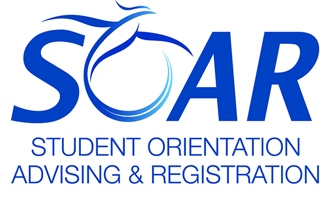 We will be delivering SOAR via ZOOM until further notice due to the COVID-19 pandemic. A Zoom invite will be sent to the email you use to register for SOAR approximately 3-4 days prior to your SOAR session.
If you have any questions please email advising@sussex.edu.
Take your next step in the journey to begin your College education at Sussex. We are here to help you succeed on your path to earning your degree. As a new student, begin with a content-rich SOAR Session (Student, Orientation, Advising, and Registration)!
SOAR sessions are intended for ALL new students attending Sussex. It gives you a solid foundation on which to start your education.
During a SOAR Session you will:
Meet with an Advisor and work on creating your Academic Plan
Learn about the degree requirements
Register for your first semester classes
Meet other incoming and current students
Learn how to use our online tools and resources
SOAR sessions will last approximately three hours
Determine your Path to Advisement before signing up for a SOAR Session. If you meet ANY of the following criteria, you are clear to attend a SOAR Session where you will meet with an advisor and register: a cumulative high school GPA of 3.0 or above, SAT - Scored a 450 in Critical Reading and/or 500 in math, ACT - Scored a 23 in Math and/or a 23 in English, or Transferring in with courses from another college showing proficiency.
Choose a SOAR Session on Eventbrite
April 16
April 28
April 30
May 5
May 7
For students unable to attend a SOAR Session, please stop by the Advising and Counseling Center to begin your registration process located in the Administration Building – B206.
Please check back for any updates or changes.